This project offers a panoramic view on printing presses, bookbinders' and silk-screen printing workshops in the area of Pesaro Urbino, Marche, Italy.
During my Master we had the occasion to print and bind a lot of works for graphic design courses, and this map identifies where is possible to do it and how to reach this places.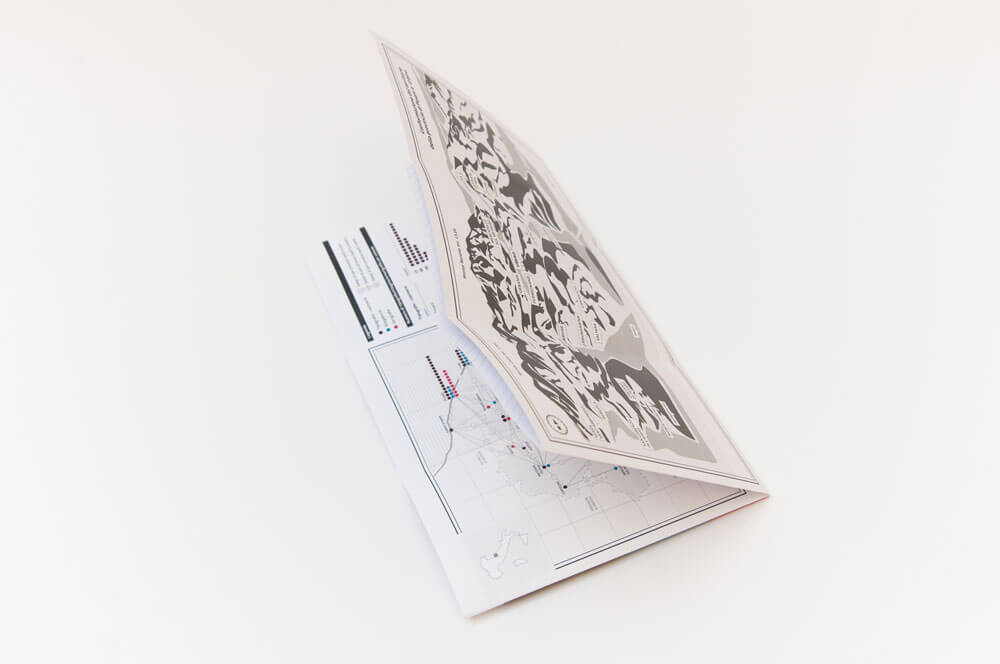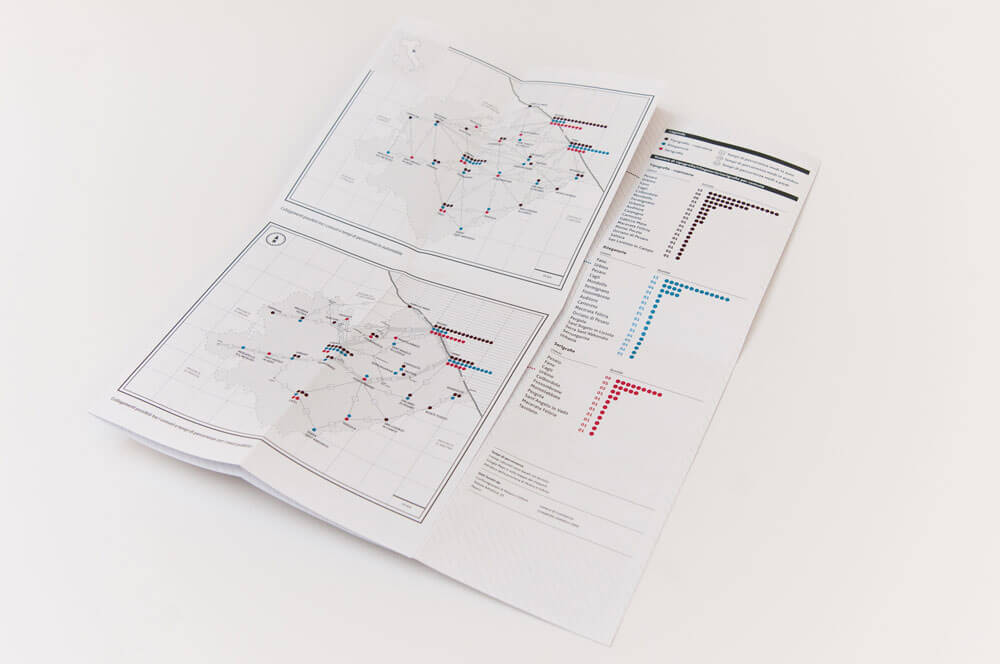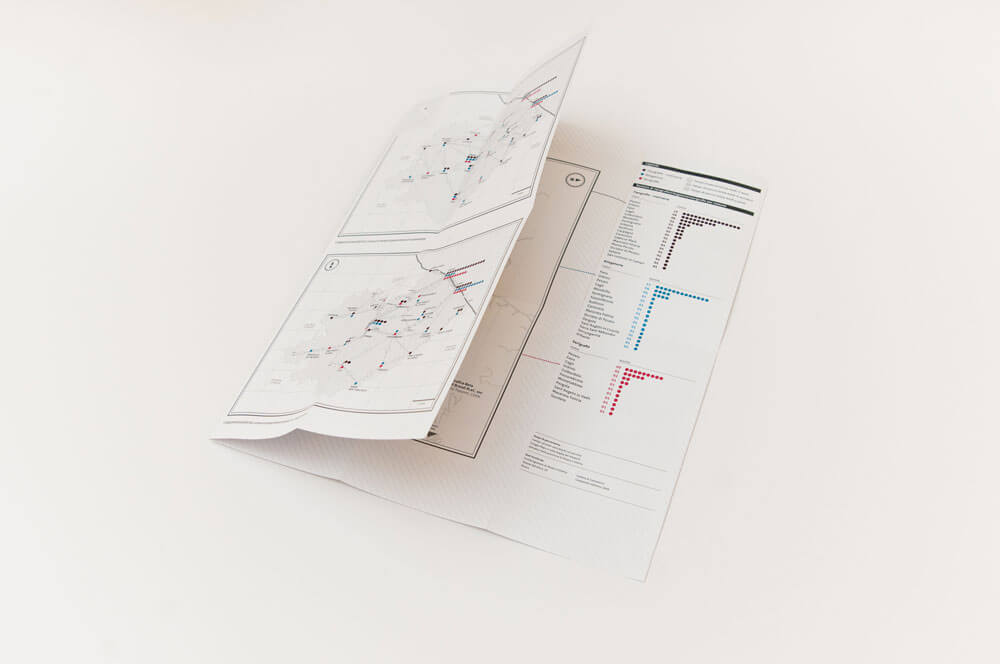 The map lists all the workshops and activities and states how much does it take to move from a place/town to another. The first section shows how to move through the territory using public transports or by car. Within there is a detailed map of the city of Urbino, where we can find the traveling times by feet, that is the way of transport which students use the most.