Betfect is an English startup working in the betting field. Their goal is to offer a tool to place bets on each one's favorite sports, with the possibility of keeping an eye on what's happening in the community.
I've been hired to design the iOS app for the company, who already had a launch website, and I've worked with their designer, who had already defined identity and structure of the online platform.

The first step was to analyze the architecture of the current system, in order to "adapt" it to the mobile app—reality confirms that is very usual to find ourselves in non-mobile-first realities!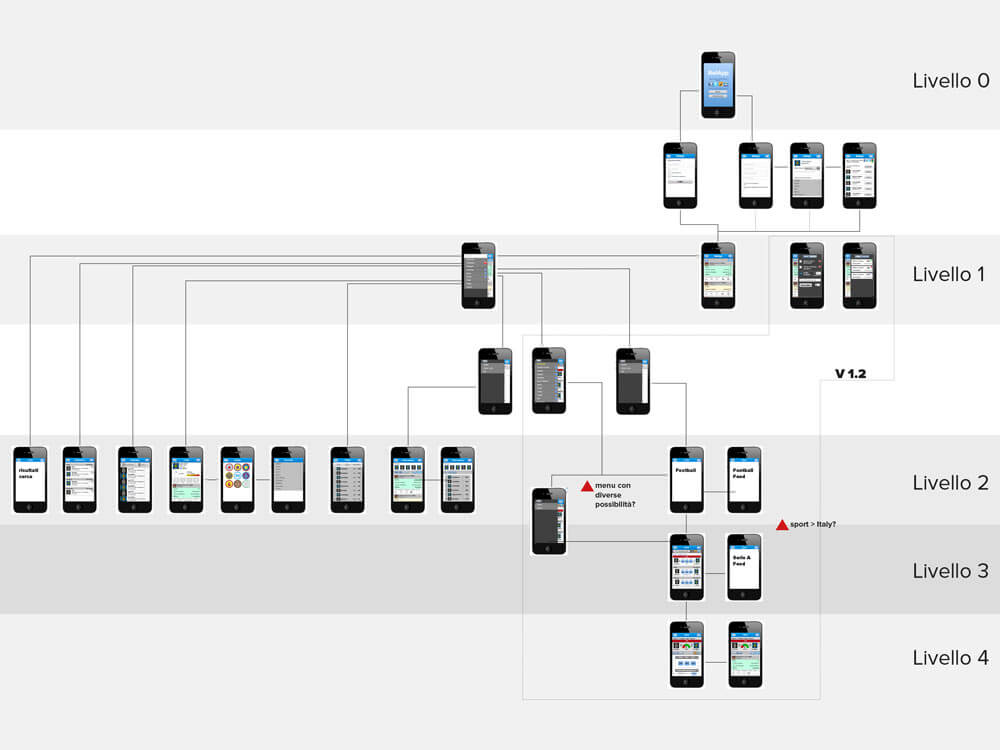 After few sketches we built some prototypes to test the more suitable structure, focusing on the core components of the system: activity feed, sports menu, notifications, betslip and check-out.
Every bet coincides with a betslip, and every of them can be commented, shared, copied and followed. Every sport presents different matches, each with its bets. Everyone can quickly bet on results or decide to base its choice on other details, asking for more options. Every bet can be done with one of the provider partners, at the check-out, if the system considers another offer as the more relevant, the system suggests the user to bet with another provider.